Download
Download piper-archer-latest.zip.
Unzip the file to $FG_ROOT/Aircraft/.
piper-archer-cx and piper-archer-tx should be listed as FlightGear aircraft.
To fetch the latest revision, remove piper-archer and repeat these steps.
Make sure Git is installed.
Clone a copy of the aircraft to $FG_ROOT/Aircraft/.
piper-archer-cx and piper-archer-tx should be listed as FlightGear aircraft.
To fetch the latest revision, run git pull.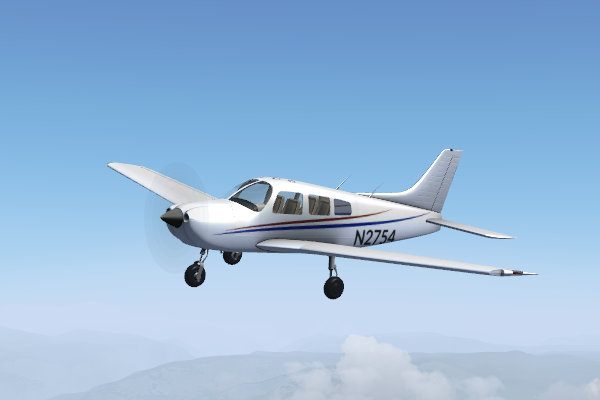 The Piper Archer series is a family of light aircraft designed for flight training and personal use. The two real-life airplanes currently in the family, the Piper Archer TX and the Piper Archer LX, use Garmin G1000 glass cockpits. Due to a combination of poor canvas support with FlightGear and an old, slow computer, I originally opted to create the CX, a fictional variant with an analog cockpit. However, the canvas system has since been improved so I plan to eventually create a TX variant as well.
My goal for the Piper Archer CX is for it to become the flagship GA aircraft for FlightGear. I think that this goal is within reach; much of the hard work (the learning) has been done already. With a realistic flight model and immersive graphics and sounds, this should be a truly high-quality FlightGear aircraft.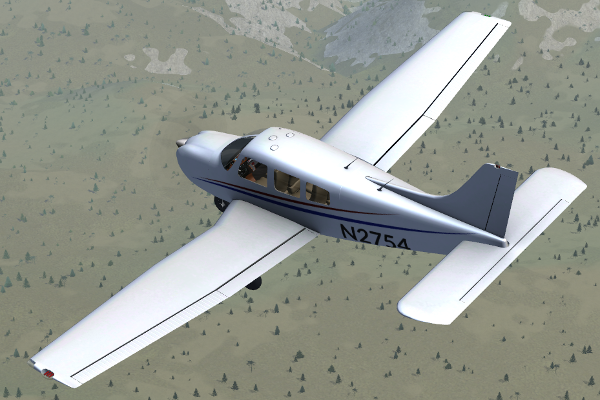 The exterior model features fully animated control surfaces and landing gear with animated struts and scissors. In addition, it's fully unwrapped and features a normal map.
The exterior model also features a detailed and realistic shader that delivers much more realistic materials when atmospheric light scattering is enabled; similarly, the windows feature cubemapped reflections.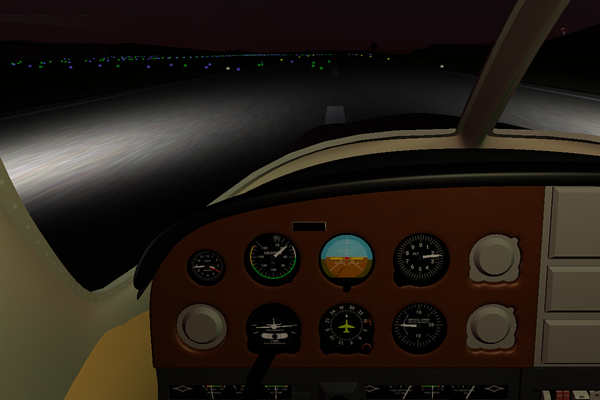 Rembrandt, FlightGear's deferred renderer, is fully supported, with the landing lights, the navigation and beacon lights, cockpit lights, and strobe lights all fully supporting Rembrandt lighting. The electrical simulation is so realistic that when cranking the engine, all of the lights dim as the voltage drops. The Rembrandt lighting system in the Piper Archer fully supports this.
In addition, with atmospheric light scattering enabled, its secondary lights feature is fully supported and used as landing lights.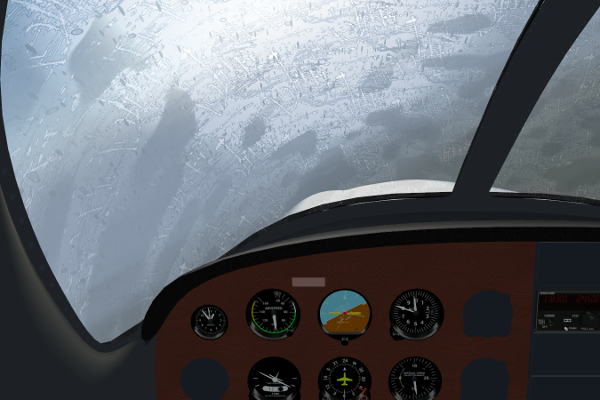 FlightGear's effects have been improved dramatically; however, most planes do not yet take full advantage of these. New effects, such as rain and frost on the windshield, typically take one to two release cycles to trickle down to a few aircraft. The Piper Archer gets these before they're even complete.
If you want to get involved in the development of an new advanced FlightGear aircraft, download it now and report any issues at the aircraft's GitHub page or at the forum page. Thanks for helping.
20150317

Started work on window scratches.
Rebuilding normal map.

20150315

Starting work on checklists.
Tweaking this website.

20150314

20150313

Added cockpit shadow effect.
Fixed attitude indicator.
Added ten thousands needle to altimeter.

20150312

Baked ambient occlusion for dashboard cover.
Added throttle quadrant decal.
Improved rain effect.

20150311

Added frost and rain effect.
Replaced livery with real-life livery.
Two versions of prop spinner for fast and slow modes.
Improved propeller blade model.
Improved FDM; flap drag is more linear.